_________________________________________________________________________________________________
Hey mice!
Fanarts! Fanarts everywhere! As always, you did very well! And this week, we're glad to share with you our brand new TUMBLR :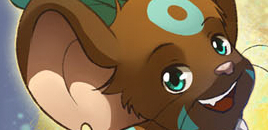 http://transformice.tumblr.com/
Tumblr users, we'll post our own drawings under the #tfmart hashtag, so we strongly recommend you to use it when you post you arts, to easily find any TFM related art! Keep drawing and don't forget : #tfmart ! :D
This week you can see, respectively, Artistiikat's, Cancerlicious's, Dargova's, Holldine's, Lexylexycan's, Lumirah's, Marmaladecookie's, Myzien's, Opal-cookie's, O-Silence-O's, Rainbowiez's, Ratvioli's, Roqefort's, Sabusha's, Teaphilia's,  The-Kaly's, Viraphone's  and Zegans's art!