_________________________________________________________________________________________________
Hey mice!
Where's the moon, there's the sun! Seems you liked those new furs!
We're glad to see you're doing well with the fishing event too, how many items have you found? :D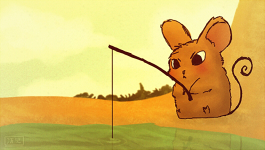 Good luck little mouse! (Marths art)
Now, allow us to show you Dewgong's, Eagleredbeak's, Hollyleafff's, Kiytt's, Leztes's, Marylovesshe's, Ninn's, O-silence-o's, Pkmnprincesspiplup's, Regiph's, Ryoah's, TailsdollLover's, Teatimetutu's, Volkrii's and Yassui's art!